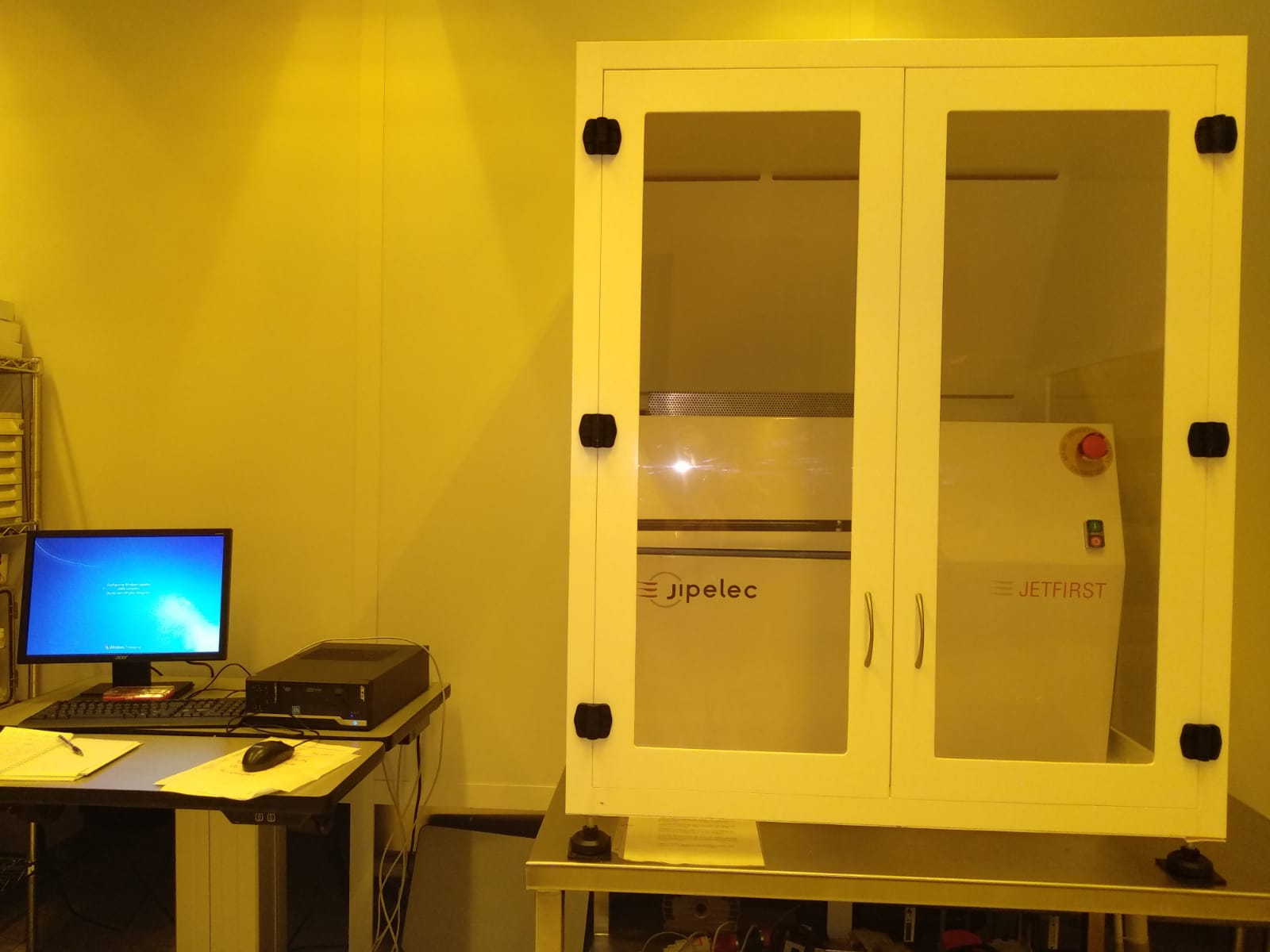 Vendor: JIPelec, Model: JetFirst 200HT
Contact: Valentina Korchnoy (04-829-3250, vkorchno@technion.ac.il)
JetFirst200HT is a Rapid Thermal Processing (RTP) tool for R&D applications. The system has a stainless steel chamber suitable for rapid heating of thin films under controlled atmosphere or vacuum. The system includes a cold wall reaction chamber with maximum 8" wafer capability and powerful multi-zone halogen lamp furnace. The system equipped with two temperature control sensors: optical pyrometer and thermocouple. It uses digital PID temperature controller for fast, accurate, and repeatable thermal control across the temperature range.
Applications:
RTP is used in technologies where thermodynamic equilibrium is not required: shallow junction formation, dopant activation and structure recovery after ion implantation, thin films growth and annealing, metallic contacts alloying and more.
Specifications:
Substrate diameter max 8"
Process gases: N2, O2, NH3, Forming Gas
N2 purge gas line
Cold-wall metal chamber design
18 halogen lamps in 3 heating zones
Max power 34 kW
Operating temperature up to 1400 °C
Ramp rate 200°C/sec max
Temperature reproducibility ~50 °C
Vacuum up to10-5 Torr
Thermocouple control: ambient to 1000 °C
Pyrometer control: 400 °C to 1200 °C
Limitations:
| | |
| --- | --- |
| Temperature | Max hold time |
| T<500 °C | 1 hour |
| T<700 °C | 30 min |
| T<900 °C | 10 min |
| T<1200 °C | 2 min |
Applications:
Rapid Thermal Annealing (RTA) of Si and compound semiconductor wafers
Metallic contact alloying
Rapid Thermal Oxidation (RTO), de-oxidation, and nitridation (RTN)
Rapid Thermal Diffusion (RTD)
Crystallization
Structural and mechanical stress relaxation
Allowed materials:
Silicon, III-V and II-IV compound semiconductors, glass wafers, cutted wafer pieces.