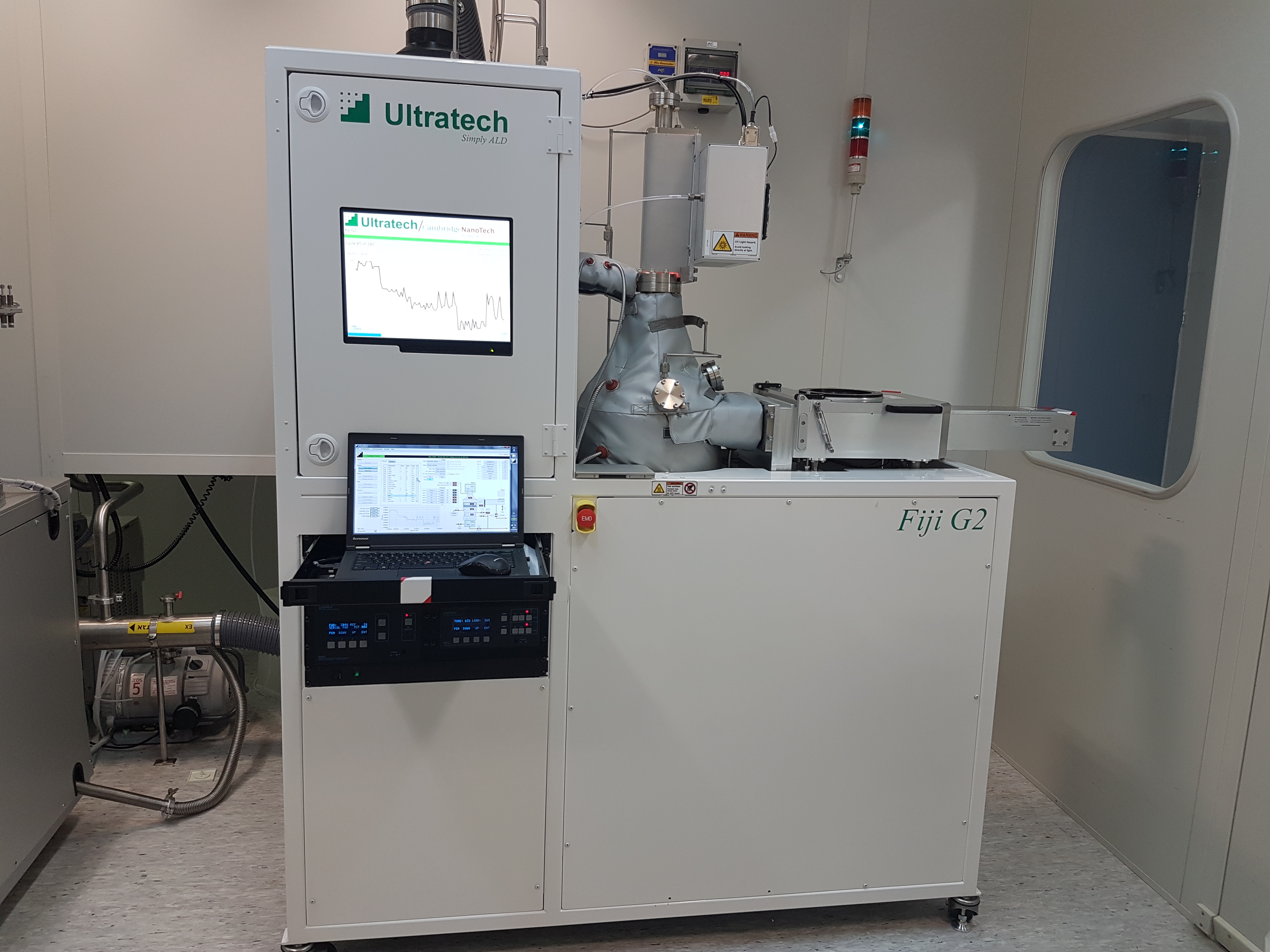 Vendor: Ultratech/CNT, Model: Fiji G2
Contact: Valentina Korchnoy (04-829-3250, vkorchno@technion.ac.il)
The Ultratech/CNT Fiji G2 is Plasma Enhanced Atomic Layer Deposition (PE ALD) system that enables deposition of a wide range of materials including oxides, nitrides, and metals. It uses a self-limiting process to deposit one atomic layer at a time by the sequential pulsing of special precursor vapors. It provides pinhole-free coatings perfectly uniform in thickness, conformably covering even high aspect ratio trenches and cavities for advanced nanotechnology applications.
Capabilities: Al2O3, AlN, HfO2, TiO2, TiN, TaO2, NiO, GaN, ZnO, Si3N4 SiO2, ZrO2, MoO3, WO3, VO2, Pt
Click for a full list of the capabilities.
Specifications:
Conventional thermal ALD
Plasma Enhanced ALD with an integrated Inductively Coupled Plasma (ICP) source
Exposure Mode for high aspect ratio substrates
Up to 300W RF power source
Temperature controlled substrate holder 200mm heated up to 500˚C
Reactor walls heated up to 300˚C
6 heated precursor sources
6 individually controlled plasma gas source MFCs
Load lock